BioGaia began 30 years ago as an innovative Swedish healthcare company. Today, BioGaia is recognized as a global leader in probiotic development and research. BioGaia probiotics are recommended with confidence by pediatricians and other healthcare professionals in more than 100 countries world-wide.
Proven safe and effective for children and adults, BioGaia ProTectis has been extensively tested with more than 145 studies, and 9 billion doses to date.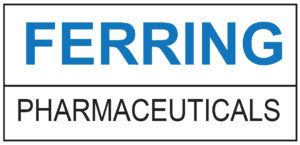 Ferring Pharmaceuticals joined the probiotic mission in 2009 and is responsible for marketing BioGaia® Probiotic Drops and BioGaia® Probiotic Chewable Tablets in Canada.
Driven by innovation, Ferring Pharmaceuticals is a biopharmaceutical company dedicated to researching, developing and marketing ground-breaking treatments in a number of key therapeutic areas including reproductive health, urology, and gastroenterology. Founded in 1950, Ferring now operates from more than 60 countries and employs more than 6000 people throughout the world, while treatments are available in more than 110 countries.
BioGaia and Ferring Pharmaceuticals Joint Commitment to Sustainability
BioGaia and Ferring Pharmaceuticals are united in their commitment to improve global health through clinically-proven, wellness promoting and user-friendly products. Our joint mission is to accept responsibility and foster sustainability throughout the value chain, from supplier, to distributer, to you, the consumer. Product stewardship is the cornerstone of our commitment, and it guides us as we work to ensure that our resources are directed to areas where they will do the most good and create a sustainable action platform for on-going and future initiatives.
Read more about Ferring Pharmaceuticals in Canada at www.ferring.ca.
To contact us, email CA0-Medicalinformati@ferring.com or call 1-866-384-1314