Tummy Issues
The importance of improving your child's digestive microbiota
The Canadian Paediatric Society recognizes that when taken at the proper dose, probiotics (live micro-organisms) can have a beneficial health effect on children by altering their microbiota.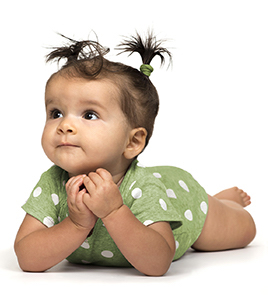 The trusted, scientific role Lactobacillus reuteri Protectis plays in gut health
BioGaia with ProTectis contains L. reuteri Protectis a unique probiotic strain that naturally colonizes in the digestive tract and is proven to help reduce and prevent episodes of crying in babies and relieve little ones suffering from digestive discomfort.
A proprietary probiotic, L. reuteri Protectis offers exceptional, scientifically documented health benefits for common digestive issues like regurgitations, occasional constipation and infectious diarrhea.
When taken daily, BioGaia with ProTectis helps promote a healthy, balanced digestive system.